Dynamix In Houston, Texas
Mixers & Agitators for Industrial Process
Dynamix Agitators engineers and manufactures agitators and mixers for industrial process markets in the USA, and throughout the State of Texas.
---
Our Customers in Texas
Companies that Dynamix works with in Texas include:
Baker Hughes
Catalyst Oilfield
Momentive Specialty Chemicals
Sugar Technology International
Servco Chemical
Catalyst Oilfield
Bullen Pump
Mission Well Services
Veolia ES
---
Big Industry
In the state of Texas
Since the first major oil well in Texas was found South of Beaumont in 1901, Texas has been synonymous with the oil and gas industry.
Dynamix has a full line of robust industrial oil and petroleum mud mixers for your oil and gas processing applications – from drilling muds and fracturing fluids, to asphalt, crude oil and gasoline.
Dynamix has a full line of industrial mixers that can be configured to meet the needs of many major industries in Texas, including:
Chemical Processing
AgroChemical
Pharmaceuticals
Food & Beverage
Agriculture & Farming
Biotechnology
Plastic & Chemicals
Pulp & Paper
Natural Resources & Mining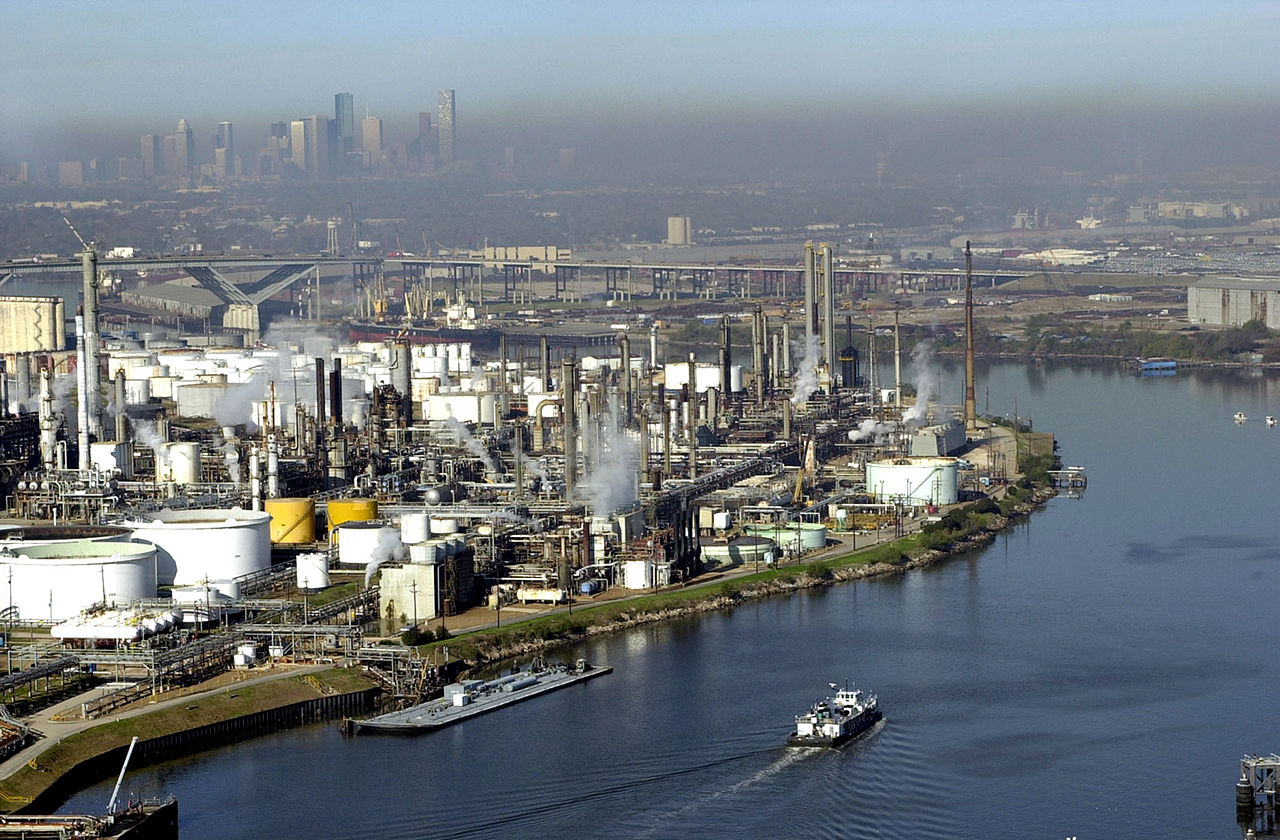 "Lucas Gusher" Original photo by John Trost.
w:en:Image:Lucas_gusher.jpg by Nv8200p, 4/12/2006 16:29 (UTC)
"Houston Ship Channel" Original photo by United States Coast Guard, PA2 James Dillard.
Licensed under Public Domain via Commons.
---
Industrial Mixers in Texas
CONFIGURED FOR YOUR PROCESS
Dynamix's experienced staff will seek to understand your process, select the perfect mixer, and provide you with a complete mixing solution. By understanding your process, we're able to configure mixers specifically for your application. This in-depth knowledge is what also makes it possible for us to guarantee your product's uniformity and its cycle time.
The result? Uniformity, right when you need it.
Submit a quote request online or call us directly at 281-393-7106 to find out how we can optimize the quality of your application results.
PERFORMANCE. GUARANTEED.
By achieving true axial flow mixing in your application, we can guarantee the time to uniformity. We call this our process guarantee - Our Solution Assurance.
---
Mixing Experience with Solutions